Congratulations on your pregnancy! This is such exciting news and now you get to plan your announcement! Planning pregnancy announcements can be such fun. It is one of the things you should do in your first trimester. Here are some adorable pregnancy announcement ideas with siblings.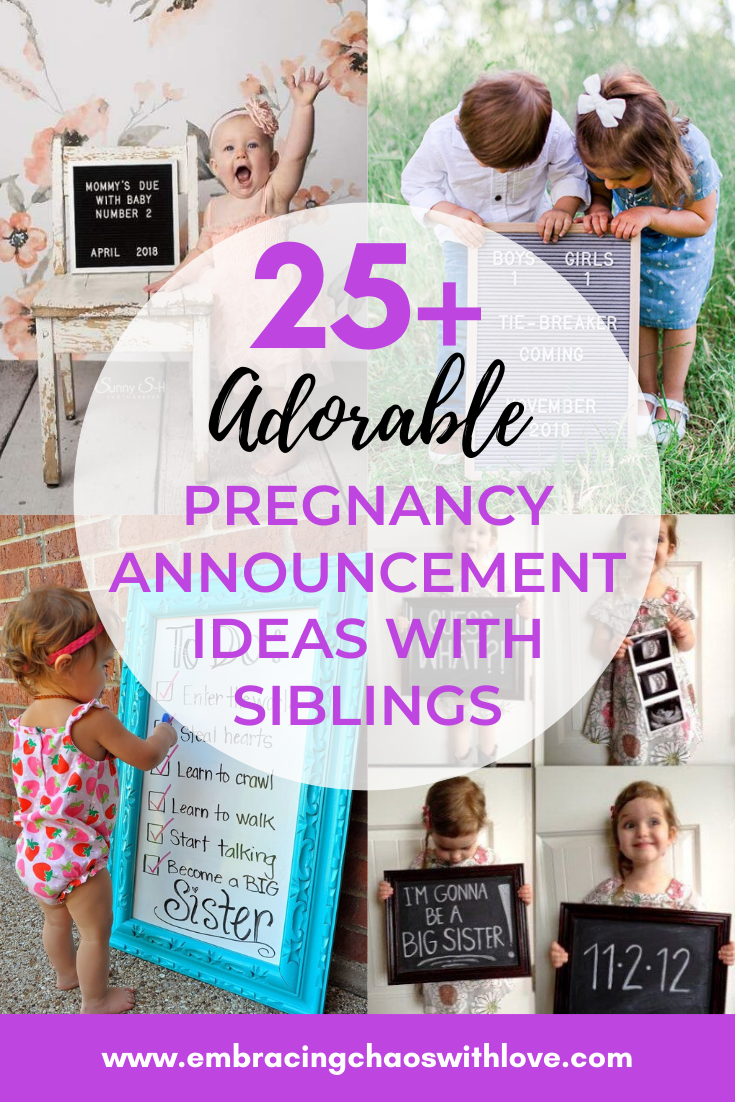 You can have a different announcement for your husband, parents, family, and friends. Each one can be unique and special. There are so many creative ways to announce pregnancy to the family. If this is a second pregnancy you can have fun with your announcement by using siblings or your fur babies in the announcement.
Here is my First Pregnancy Announcement that I did for Social Media. I didn't have the time (or patience) to plan a cute announcement for my husband. I ended up just telling him. Check out these creative pregnancy announcement ideas for telling your husband!
My 2nd pregnancy announcement with sibling.
For my second pregnancy announcement, I used my daughter to help me tell my husband. She gave him a book to read to her. It was a Big Sister Book. My daughter had just turned one at the time, but she was actually the first person I shared my news with.
She didn't really understand at the time, but it was still exciting to tell her. A couple of months later we told our friends and family with pictures of my daughter reading the book and an announcement on our Christmas card.
Pregnancy Announcement Ideas with Siblings
Fall and Winter Announcements
There are so many cute ways to announce your pregnancy during the fall. Check out these additional fall pregnancy announcement ideas.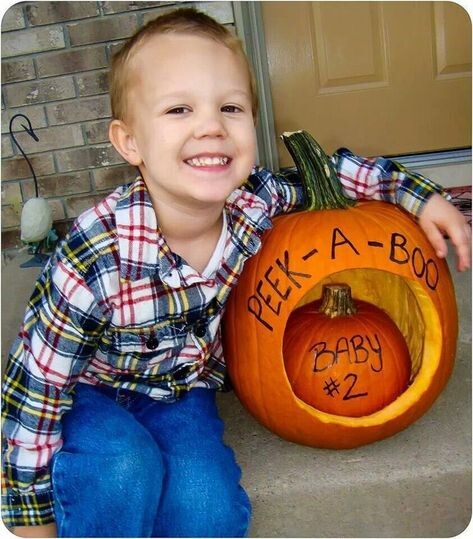 Adding a new Pumpkin to the Patch from Life as Mama. Check out her post for other adorable fall ideas.
Multiple sibling Announcement
Sibling With Cute Sign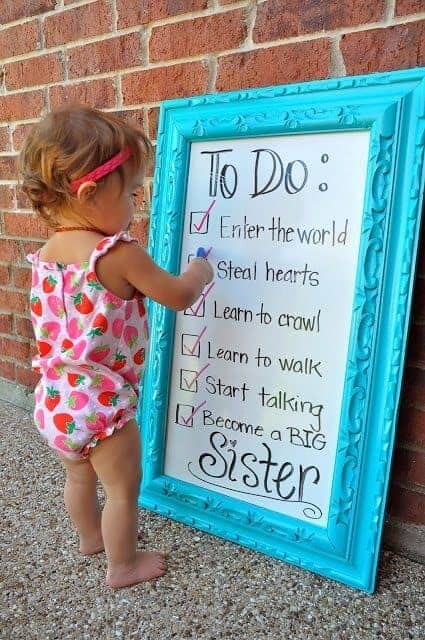 Promoted to Big Sister via A Shutter in Time Photography
Guess What?! Collage via The Hendersons from Life with my Littles
via Sunny S-H Photography
Big Sis Balloon from Stephanie McNally Photography
Announcement with Fur Baby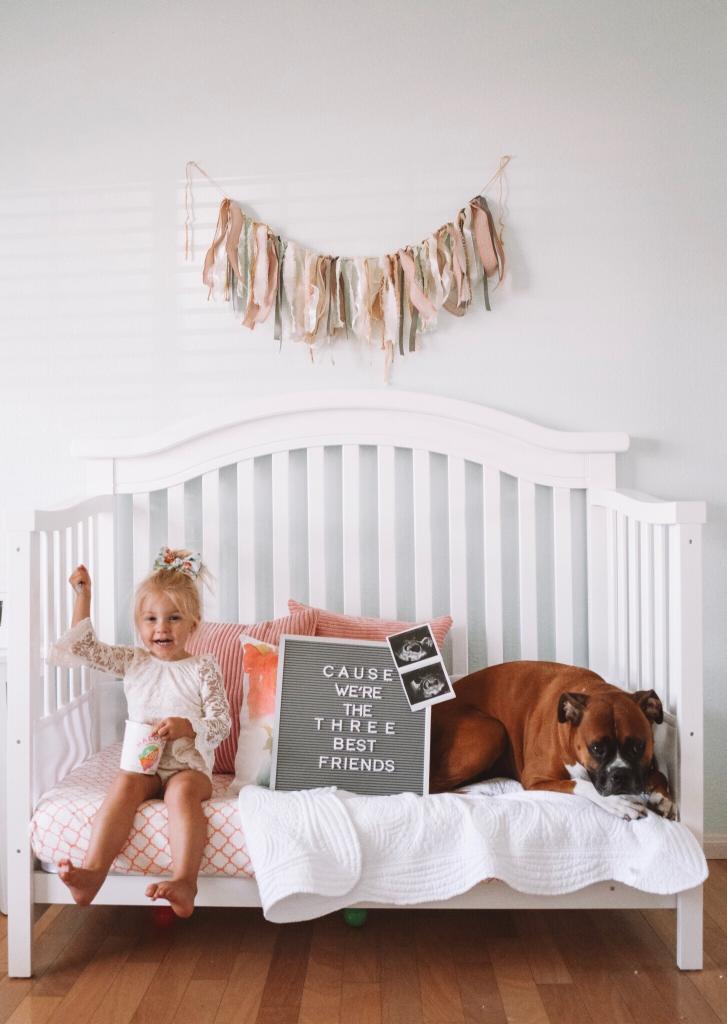 Disney Theme
There are so many unique ways to announce your pregnancy. These creative pregnancy announcement ideas for siblings are sure to be a hit when you announce the pregnancy to the family. Check out these Old Wives Tales to try to predict the gender.
There are also a ton of custom T-shirts or onesies on Etsy you can find to wear or show in a picture. Congrats again on your wonderful news! Have fun planning out a way to announce it.
Do you have an idea of how you are announcing your pregnancy? Are you looking for a way to announce to your husband, family, or friends? Share below!