Congrats on your pregnancy! A baby-to-be is excellent news! Now you are wondering, 'how do I announce my pregnancy to my husband?' You can do so many fun and creative ideas to surprise your spouse with the happy news of your pregnancy.
Your pregnancy announcement should be as unique as you and your husband are as a couple. Whether you go the traditional route and tell him in person or opt for a more creative approach, this list of pregnancy announcement ideas will help. Here are a few ideas to get you started.
If you're looking to surprise your husband with your pregnancy announcement, there are a few fun ways to do it. You could put a positive pregnancy test in his lunch box or briefcase or hide it with his things, so he finds it when he's getting ready for work in the morning. Alternatively, you could wait until he gets home from work and have a sign made that says "Baby on Board!" and hold it up when he walks in the door.
If this is your second baby, you might want to include your first child in your surprise pregnancy announcement. Get a shirt that says "Big Brother" or "Big Sister" and have your older child wear it when they give Daddy a hug and kiss goodbye for the day. Alternatively, you could put together a photoshoot with both of your children and give Daddy the framed photo as a gift.
I was so excited to tell my husband I didn't wait to plan a fun announcement for him for my first pregnancy. I blurted it out as we were about to go to bed. So I hope you can do better than I did, hold it in for a couple of days, and make a cute announcement.
When should you tell your husband you're pregnant?
Ideally, you want your husband to be the first to hear your pregnancy announcement. Then you can make another pregnancy announcement for friends and family.
If you take a pregnancy test on your own and find out before your partner, these ideas for announcing it to your spouse are unique.
Haven't taken a test yet but think you might be pregnant? Check out the signs of early pregnancy. These signs and symptoms could indicate your next pregnancy test will be positive.
Ways to tell your husband your pregnant
Surprise Pregnancy Announcement to Husband ideas
Is this pregnancy a complete surprise? These fun ideas are perfect for sharing the news with your unsuspecting husband.
1. Tell him with a T-Shirt
Wear a shirt announcing your pregnancy and see how long it takes your spouse to notice. You might have to ask him how he likes your new shirt. LOL.
2. Photo Shoot with a surprise Chalkboard Message
During a photo shoot, you each have a chalkboard or letter board to write a message or words to describe each other. You reveal simultaneously and capture the exact moment he finds out he's going to be a dad. This is a great way to capture a special moment.
3. Paint a Message on your belly
You can paint some cute baby feet or a loading sign. Your husband will see the message the next time you lift your shirt.
4. Leave the pregnancy test out
Put the positive pregnancy test somewhere where he will see it and wait. He'll come running out to find out if it's for real!
Your husband will get a compelling message the next time he finishes his cup of coffee. At least he had his coffee first!
If your spouse likes scratchers, this is the perfect announcement. These look like the real deal, and the winner reveals you're having a baby!
7. Message on the mirror
Write a message like 'I'm Pregnant!' or 'You're Going to be a Dad' on a mirror that they will see the next time they shower, and the mirror fogs up. First, make sure you clean the mirror well with rubbing alcohol so there are no streaks.
Now dip a cotton ball or cotton swab in soapy water—blot to avoid drippage and use it to write your message. Next time the mirror fogs, your message will appear.
Pregnancy Announcement to Husband funny
8. Tell him with a book
Get some new reading material for the bathroom. Place these fun new dad books where he can find them. Or you can gift him a new book.
9. A bun in the oven
Place a bun in the oven and then say, 'Hey, guess what?! Look in the oven!' If he doesn't get it right away, you can then have the pregnancy test behind your back to show him.
10. Bottle replacement with drink
Fill a bottle with his favorite beverage, and the next time he asks you for a drink, hand him the bottle. His reaction will be priceless!
11. Order a diaper delivery
Order a box of diapers. Then ask him to get the box when they come. When they arrive, he may think it's a mistake, so tell him, 'Yeah, sorry, it is a little early, must be the pregnancy brain!' Lol!
The next time you have something to eat in a bowl, use this bowl that says you are eating for two and see how long it takes your spouse to notice.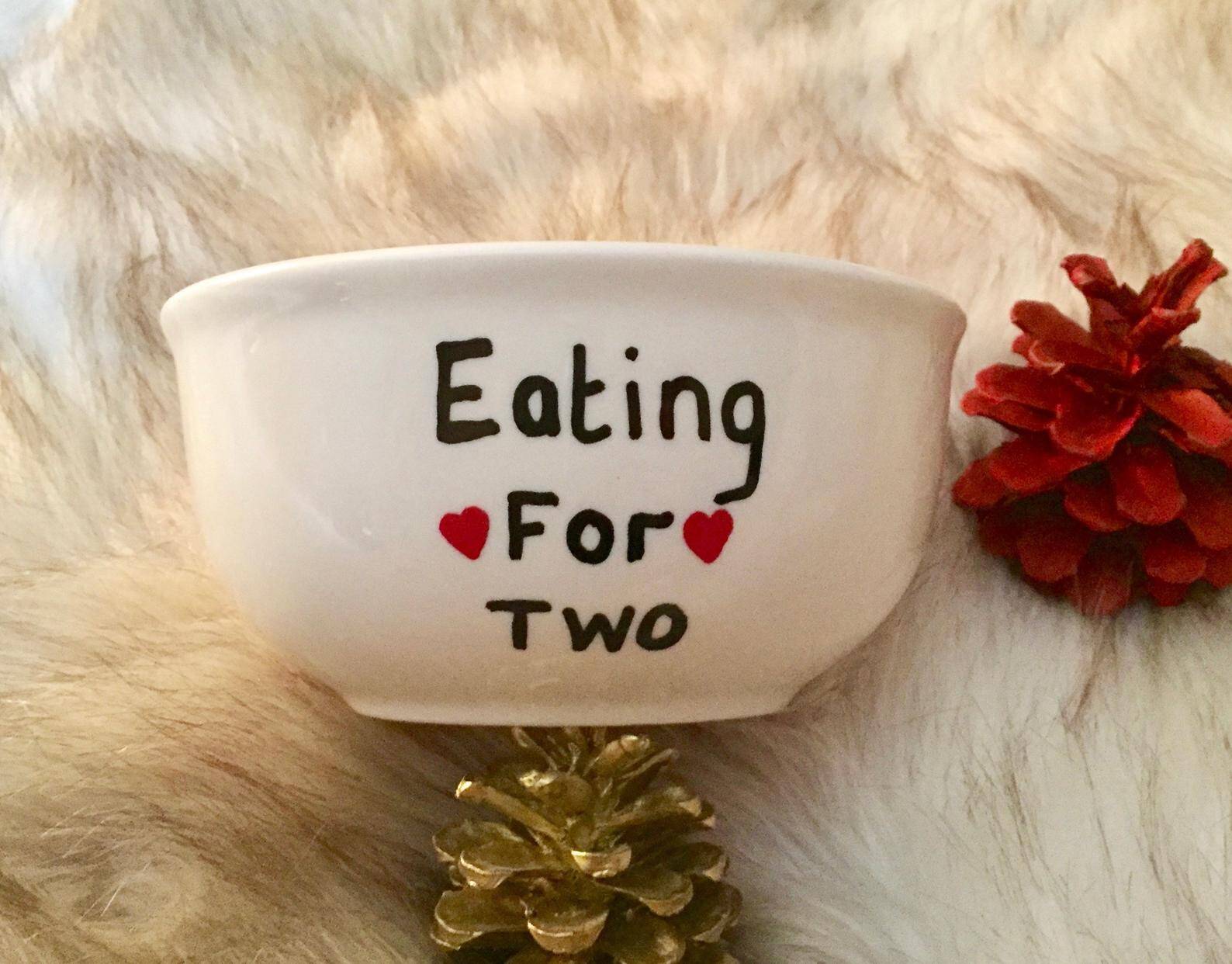 Sweet Treat Pregnancy Announcements
The following pregnancy reveal ideas are perfect for telling your husband you're pregnant if he has a sweet tooth. Who can resist some sweet treats when they get some big news?!
13. Fortune Cookie
Order some Chinese food for dinner and sneak these personalized fortune cookies in.
14. Ice Cream Spoon
Your husband's next ice cream sundae will be the one he never forgets. Put this customized spoon in his next sundae.
15. Bake a cake or cupcakes
Spell out we're pregnant in frosting on the cupcakes or a cake and give it to your husband. Or get some adorable cupcake toppers and stick them in before serving.
16. Chocolate Pregnancy Announcement
Get your husband a box of chocolates with a special message. This adorable announcement is a fun way to surprise your husband.
17. Donut Box Pregnancy Announcement
A box of donuts is the perfect way to reveal your pregnancy. Get a box of donuts and write a note telling your husband or family to eat up so you aren't the only one growing a belly.
Gift Idea Pregnancy Announcements for Husband
18. Pregnancy announcement to husband onesie
Get an adorable onesie telling dad-to-be how much he is already loved.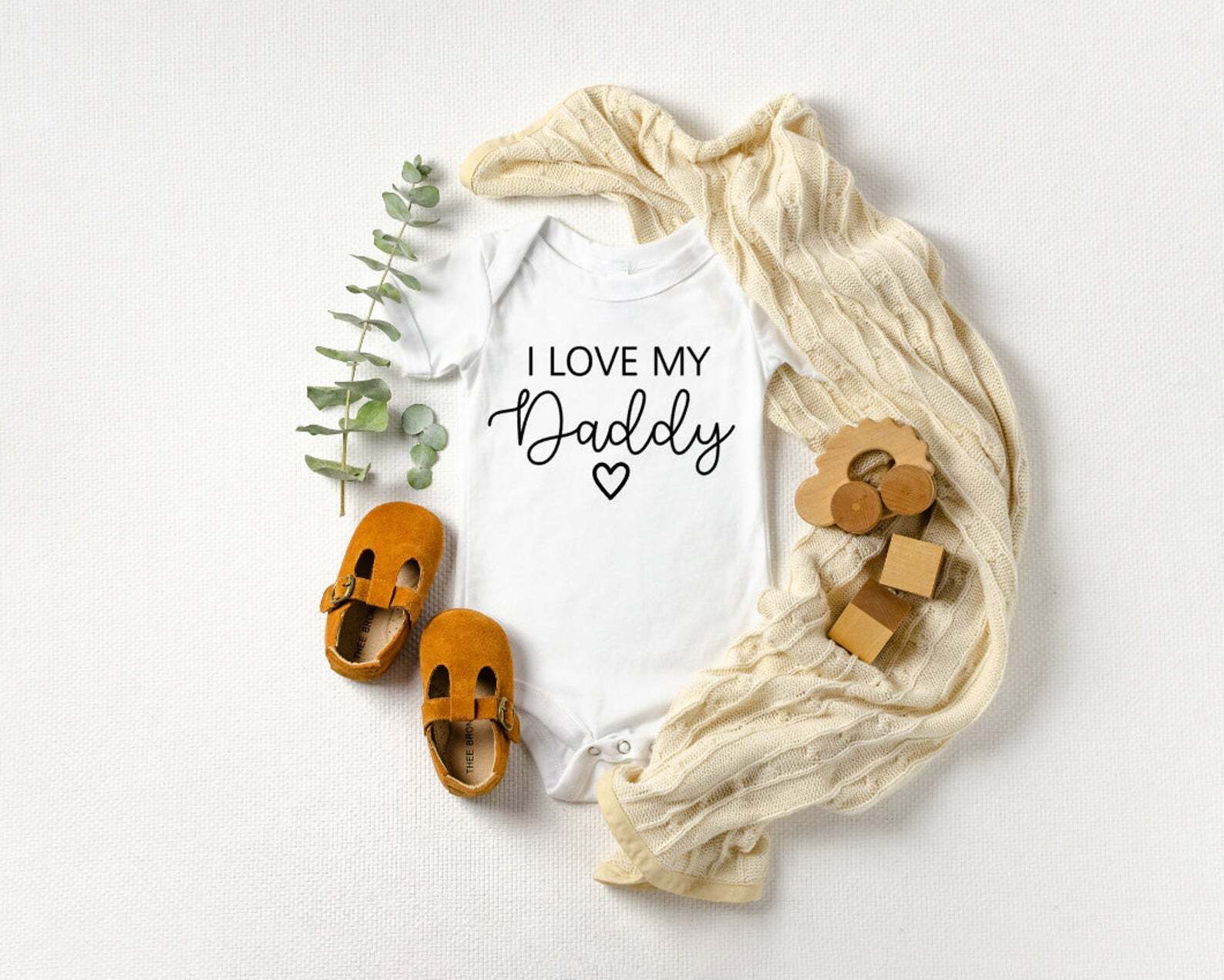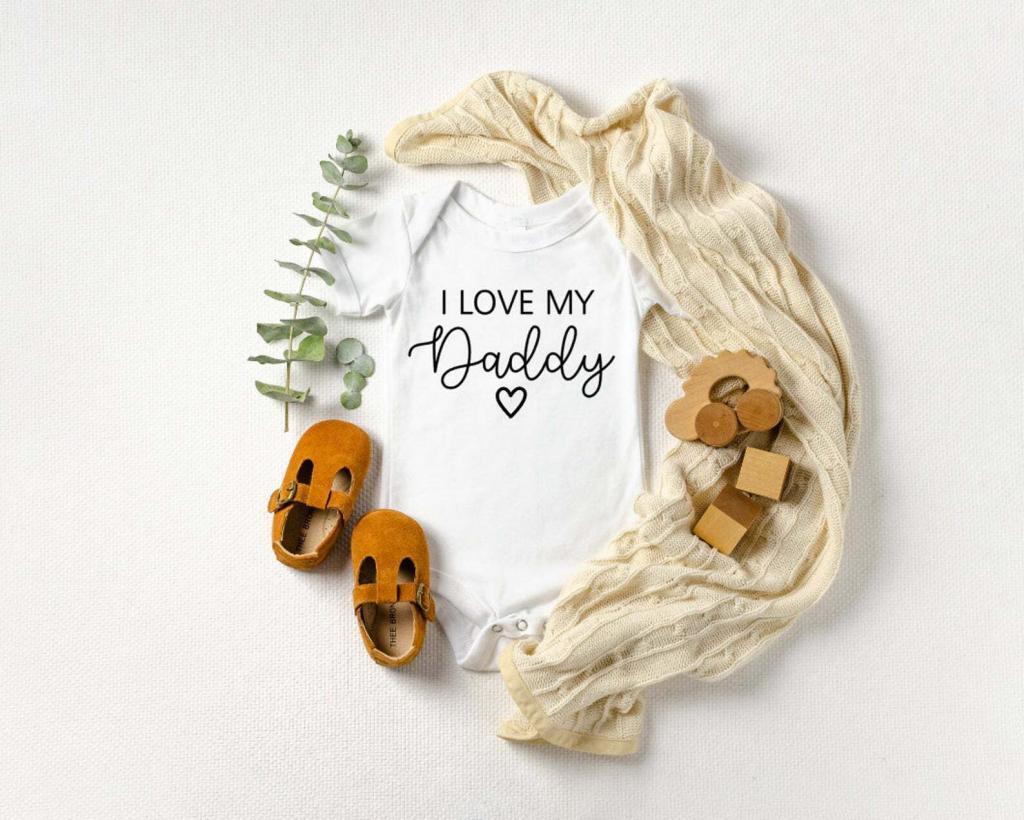 19. Give him a pair of baby shoes
Have him unwrap a tiny pair of baby shoes. You can use the shoes later for a cute flat lay announcement.
No products found.
20. Tell him with his favorite beer
Create a custom beer label to put on his beers. When he pulls one out of the fridge, he gets a surprise message.
21. Wrap the pregnancy test
Hand him a present. Inside is the positive pregnancy test. Make sure you get a picture or video of him opening it so you can capture his reaction.
22. Picture frame with the message –pic coming soon
Cute frame with a pic of the ultrasound if you have one already. If you don't have an ultrasound, you could put a note instead of a picture saying 'coming soon.' This frame will be perfect if it is near Father's Day!
23. Daddy Gift Box
24. New Dad Survival Kit
25. Baby is the size of a …
Gift your husband a poppy seed, a blueberry, or whatever size your baby currently is. Include a note saying congrats on your little blueberry (or another fruit).
Creative ways to tell Husband you're Pregnant
26. A homemade card
If you don't have time to wait or can't stand waiting to tell your husband, make a simple card with a funny or cute saying.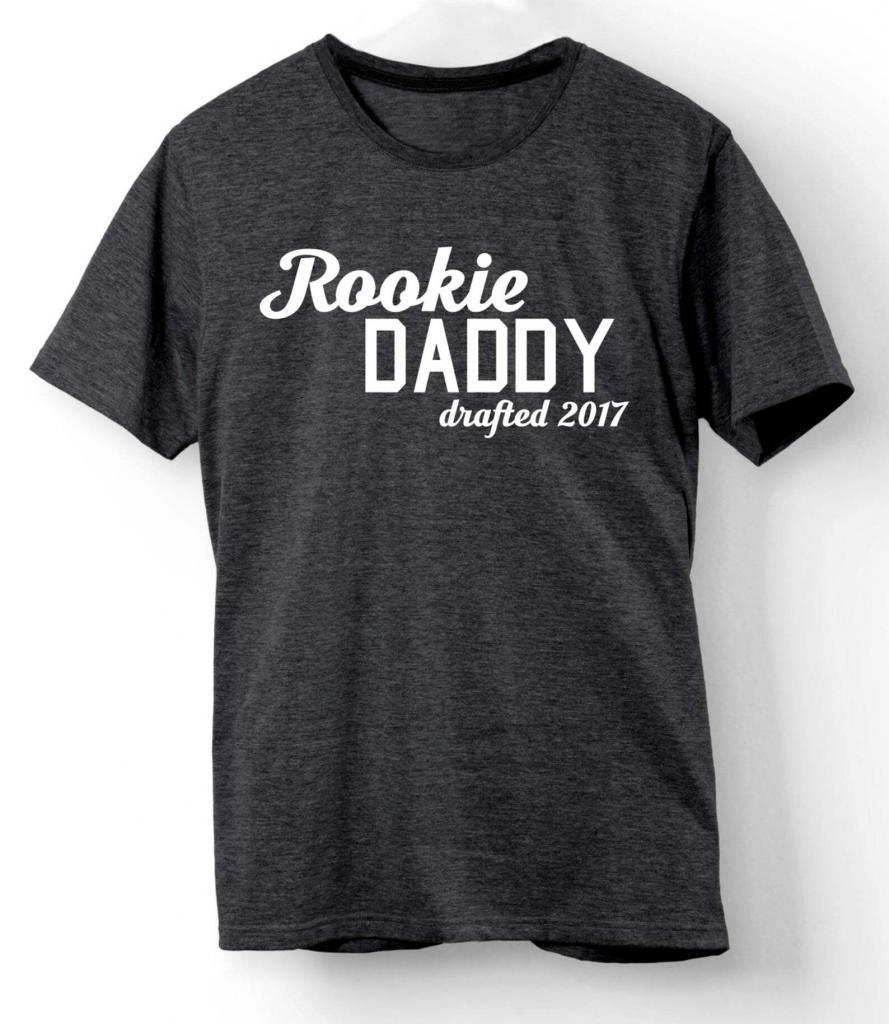 28. Baby Theme Meal
Prepare a meal with a baby theme in mind. You could do spaghetti with Prego Sauce and baby meatballs. Or you could do some baby back ribs with baby corn and baby carrots.
29. We're Pregnant Plate
Serve your baby theme meal on this plate in case the baby theme doesn't tip him off.
30. A Personalized Puzzle
31. Poem with flowers
32. Mini Letter
Announce your BIG news with a tiny letter in a Surprise package.
Cute Ways to Announce your Pregnancy to your Spouse
33. Christmas announcement with Stocking
Create a holiday pregnancy announcement if it is getting close to the holidays. There are a bunch of Christmas pregnancy announcement ideas you can do. For example, hang up a small stocking next to the other stockings and see how long it takes your husband to notice.
34. Proposal will you be my baby daddy?
Mock propose to your husband with the pregnancy test, asking if he will be your baby daddy. Use a bracelet box that is long enough to fit the pregnancy test.
35. Ring Box with the size of baby
You can also propose using a ring box with the fruit or seed that is the size of your baby with a sweet note. At four weeks, your baby is the size of a poppy seed, five weeks an apple seed, six weeks a sweet pea, and seven weeks a blueberry.
36. Save the Date
Create an alert on your husband's phone that will go off telling him to save the date of the approximate due date of his baby.
The perfect centerpiece to place in the middle of the table during your baby-themed meal.
38. Clear a Shelf for Baby
Clear off a shelf in your husband's closet. When he asks about it, tell him you have to make room for the new addition.
40. Sports Gear
Get a baby onesie for your husband's favorite team. Or get a miniature version of the equipment from his favorite sport.
Let your husband know to put any spare change in the new piggy bank fund you started. Surprise!
42. Special Bookmark
Is your husband a big book reader? Get him a specialized bookmark with the year he will become a dad. Slip it into his current book for a special surprise.
Place a sign on the door you expect to use for the nursery. Then ask your husband to get you something out of that room to ensure he sees it.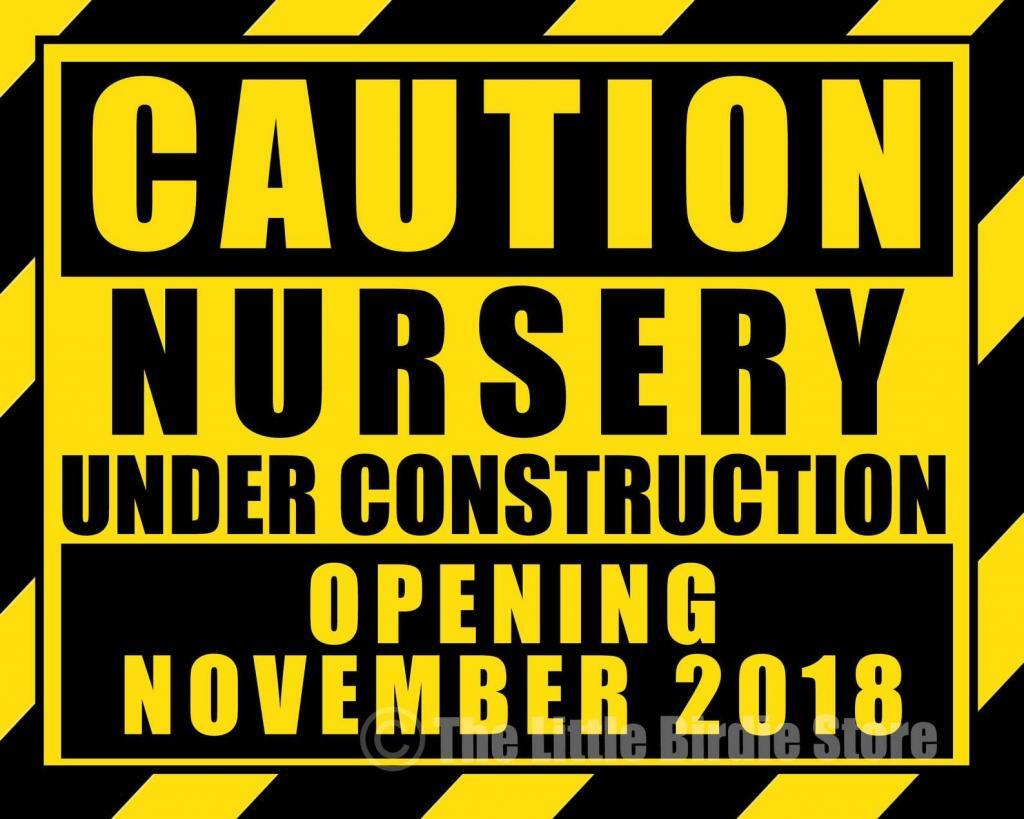 How to tell Husband Pregnant with Second Child
There are many ideas for announcing 2nd pregnancy to the husband and the family. An adorable way to announce your pregnancy is to use older siblings. Check out these great ideas for sibling pregnancy announcements.
Pregnancy Announcement to Husband Second Baby
A second pregnancy announcement is a big deal. There are many fun ways to announce a second pregnancy to your husband! If you want to keep it simple, sit with your husband and tell him the news. He's bound to be excited and maybe even a bit scared, but that's all part of the fun of having a second baby on the way!
For a more dramatic pregnancy reveal, here are some pregnancy announcement ideas sure to get his attention.
44. On Video
All of these ideas for announcing your pregnancy to your husband should be caught on camera if you can. Or you can record him while you announce the Big News. Telling your husband you're pregnant is sure to bring some significant reactions.
2nd Pregnancy Announcement to Husband
If you're looking for fun and creative ways to announce your second pregnancy to your husband, why not involve your first child? After all, they're about to become a big brother or sister!
These t-shirts are perfect! They come saying promoted to big sister or promoted to big brother. This is a great way to get your only child excited for the baby to be.
46. Big Sibling Book
This was how I announced my 2nd pregnancy to my husband. I had my daughter give her daddy a new book to read her. I wish I had captured his reaction on camera; his face was priceless when he realized we were having a second baby.
47. New Netflix Account
Create a new avatar account on Netflix for 'BABY.' The next time your husband watches Netflix, he will see the new account set up. If this is a second baby or more, you can put the baby number next to the title, 'BABY 3'.
48. Announce with your First Baby, aka your Fur Baby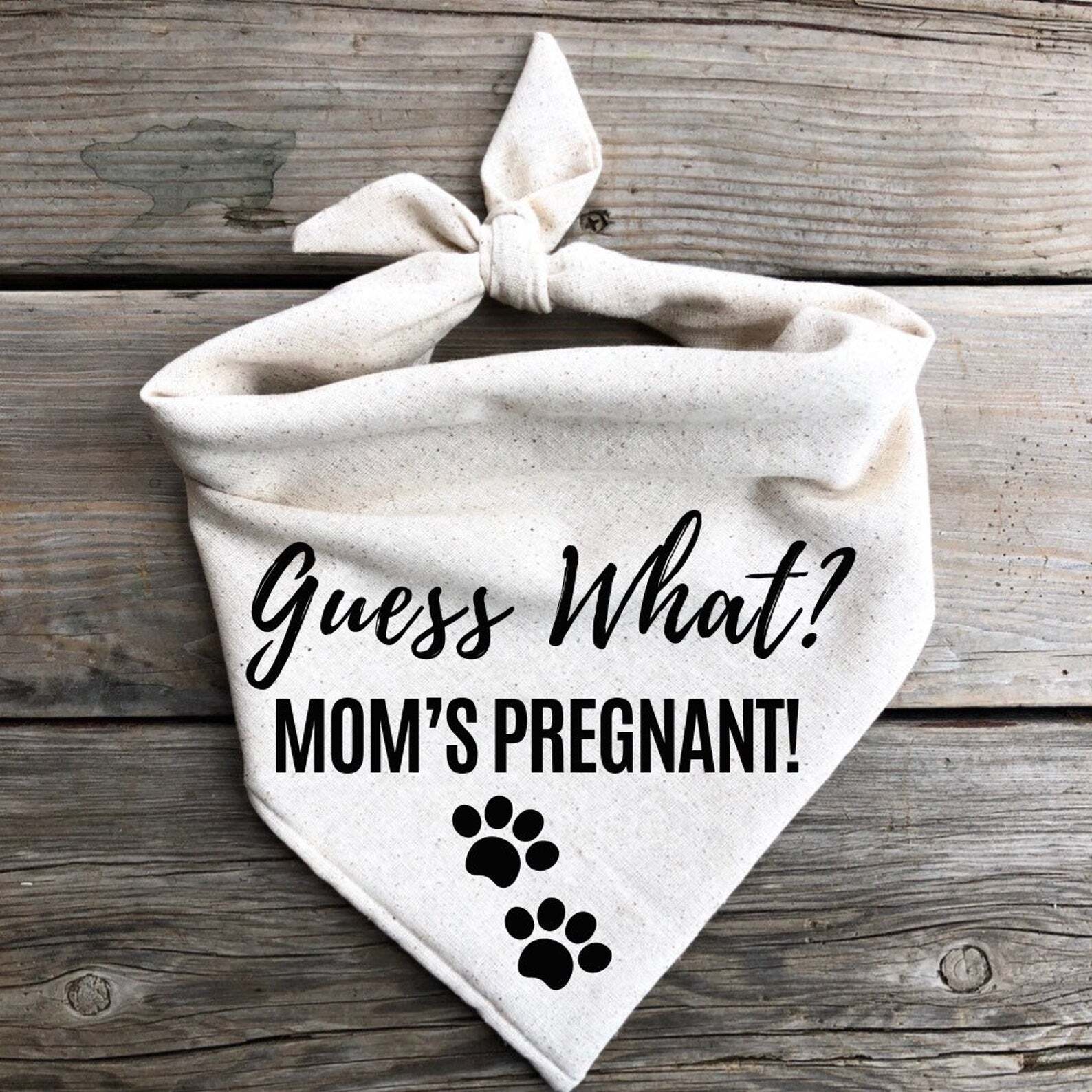 49. Spell it in Scrabble
Do you have a regular family game night? Time to break out the Scrabble. Put some tiles aside so that halfway through the game, you can spell out 'I'm Pregnant!'
50. Video Game Announcement Player 3 or 4, or 5 has entered the game…
If your husband is a lover of video games, this will be perfect for announcing a new baby. This is also great for baby number 3, 4, or even 5.
51. Pepperoni message on pizza
Make a pizza he'll never forget!
52. Scavenger Hunt
Create a scavenger hunt with the pregnancy test at the end. This can be an excellent activity for dad and older siblings to do together.
Conclusion
So there you have it! Over fifty unique and fun ways to tell your husband you're pregnant. Regardless of your route, remember to savor the moment and enjoy this particular time in your life. This pregnancy announcement should be a cherished memory for years to come! From pregnancy announcement cakes to clever games, these pregnancy announcement ideas are sure to make your husband's day.
If this is your second baby, there are many ways to announce a second pregnancy to your husband – some sweet, some funny, and some that will get his attention! You could hide a positive pregnancy test with his things and wait for him to find it, or bake a cake with the words "Baby #2" written on it.
Alternatively, you could be more direct and tell him the news (perhaps with a cute pregnancy announcement card). Whichever route you choose, make sure to enjoy this special moment – after all, it's not every day that you get to tell your husband that you're expecting a first or another baby!